Space Lectures: Living in microgravity
Dates:
Thursday 19th May 2022
Other dates available
What's on
Space Lectures: Living in microgravity
Space flight is fascinating! But what challenges does the human body face living in microgravity? In this lecture, discover more about the human body's adaptations to living in space including increases in body temperature, changes to the cardiovascular system and effects on the musculoskeletal system.
Did you know there is an ongoing study being conducted by University of Southampton and Charité University (Berlin) in partnership with the European Space Agency, NASA and the UK Space Agency? Changes in muscle characteristics are being monitored using a device known as the MyotonPRO and ultrasound imaging during an ISS mission. It is hoped that the results will help design personlaised daily exercise routines for astronauts whilst on the ISS and post flight and ultimatley enable future long-distance space mission, such as to Mars. Find out more about it during the lecture.
Our special guest speaker for this lecture is Paul Muckelt, a Research Fellow and PhD student in the School of Health Sciences at the University of Southampton. Paul took part in the first ever ultrasound measurements in space, guided remotely from Earth. He has also led further sessions with the astronauts on the ISS.
These lectures are great for adults. Older children may find them interesting too.
Accessibility information for Space Lectures
Our Space Lectures are fully accessible. In the Planetarium, if you have a wheelchair, we have spaces for you to sit with seats for your family and friends. The stairs have lights to make them easy to see. They are wide and broad. Seating is raked - seats at the back sit almost upright, seats at the front lean back. Whichever seat you choose, you'll always get a padded flip-up seat with head-rest. We also have an induction loop.
On the exhibition floor, you'll find that all our exhibits are interactive. That means you can enjoy them using your senses. Touch them, watch them, hear them. The exhibits are low down so everyone can reach them.
We have blue badge parking available and level access throughout the venue.
Find out more about how accessibility
Showtimes
5pm arrival: 6:30pm lecture followed by Q&A, 7:45pm Planetarium show, 8pm ends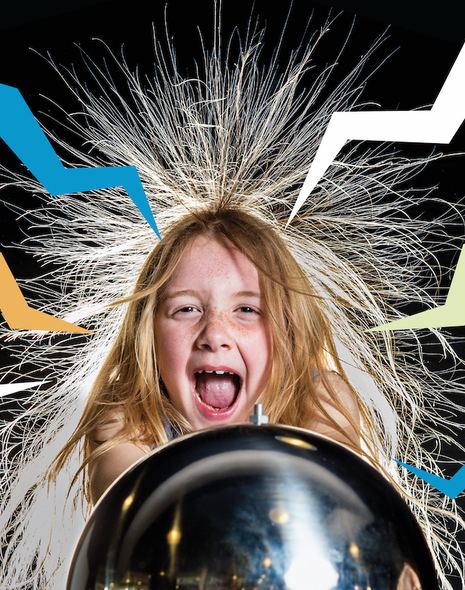 Ready for a family adventure this summer?
Things are heating up this summer. Electrifying free science show, Sparks. Two spectacular Planetarium shows. Outdoor nature activities. Hands on interactive exhibits. And more!
Find out what summer adventures are waiting