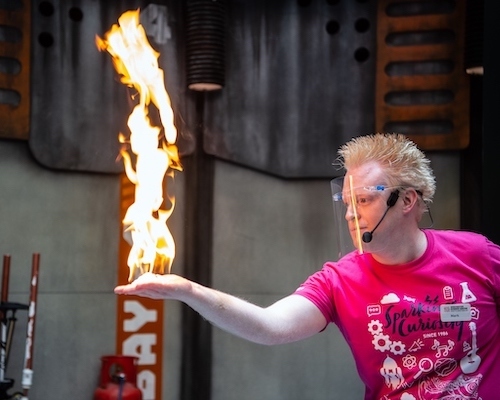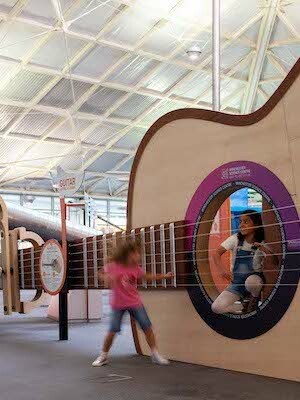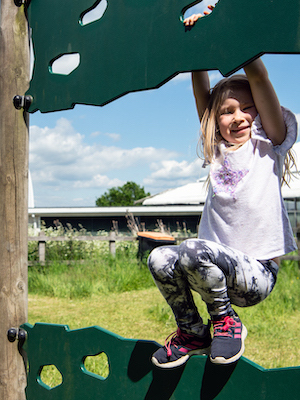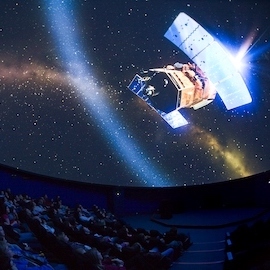 What's included?
You get all this when you book your visit to the Science Centre:
Two floors of amazing hands-on interactive exhibits
Awesome science show in the Science Theatre
Science demos with extra wow in Science Live
Discovery all round in the Bio:Space indoor/outdoor nature zone

All tickets, including annual membership tickets, need to be booked online in advance. To make your visit extra special, why not get tickets to a Planetarium show and a free science show? Don't forget to book your shows when you buy your ticket to visit.
See what you can do on your visit
Annual Membership
Want to enjoy a whole year of interactive discovery and fun days out at Winchester Science Centre? Sign up for an annual membership to get free entry, discounts on your Planetarium tickets and lots of special extras and savings. Join us today!
Join us with an annual membership
Gift Vouchers
Give the gift of adventure with a Science Centre gift voucher. Vouchers can be spent on lots of things. Why not book a ticket to watch a Planetarium show? Buy a souvenir to remember a fantastic visit. Choose how much you'd like to give and we'll do the rest!
Give the gift of adventure
Prices
We would love it if you could Gift Aid your entry ticket. Gift Aid means the full price of your entry becomes a donation. It really helps boost our charity's income and means we can help schools and communities enjoy more activities. For every £1 you give, our charity will get £1.25 – that's a superboost!
As a thank you, for every Gift Aid ticket you buy, we'll give you a free £1.20 voucher to spend in the café or shop.
Thank you.
Adult

Child (3-18 years old)

Child (2 years and under)

Free

Carer, personal assistant or essential companion

Free

Foster families (limited capacity)

Free

Adult / child annual membership

£40

Add a Planetarium show

£3.50

Parking (payable in the car park)

£2
Special Concessions
Foster Families
We're pleased to offer free admission tickets for foster families. The number of free foster family tickets is limited. When you book, you'll need to book the free tickets for each member of your group. Please bring your foster carer card with you when you visit.
Carers, personal assistants and essential companions
If you're a visitor with a disability and you need a carer, personal assistant or essential companion to help you with access during your visit, you can bring them free of charge when you buy a ticket. You will need to present ID when you arrive – we'll ask for just one of these:
A Gateway Card, Max Card, Yellow Card, Access card, Hynt Card or the CEA Card.
A Disability Living Allowance or Attendance Allowance award letter.
Personal Independence Payment letter.
A letter from GP or consultant confirming the need for a carer, personal assistant or essential companion.
War Disablement Pension or Armed Forces Independence Payment.
Blue Badge or a photocopy or scan of your Blue Badge.

If you need more than one carer, personal assistant or essential companion, or if you don't have any of these documents please talk to us and we can work with you individually.
Email our accessibility team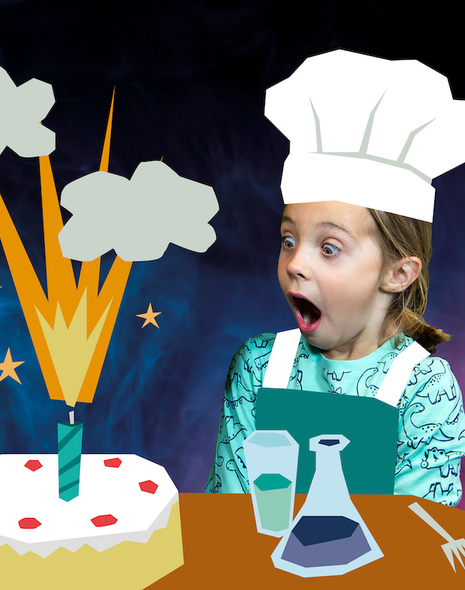 Explode into 2022
Explode into 2022
We're heading back to 2002! Celebrate 20 years of wow at the Science Centre with some of our best shows and demos. First up Science Chefs - the explosive world of chemical reactions in food.
Explore what explosive winter fun is in store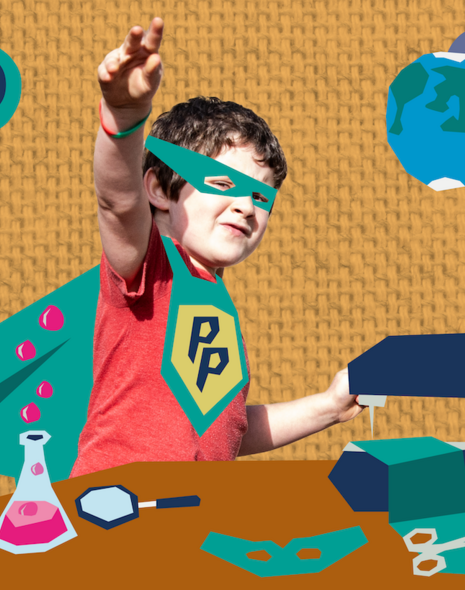 Ready for some spring adventures?
Ready for some spring adventures?
Our 20 years of science wow celebrations continue this March. New free Planet Protectors science show. Two spectacular Planetarium shows. Nature activities. Hands on interactive exhibits. And more!
Find out what spring adventures are waiting