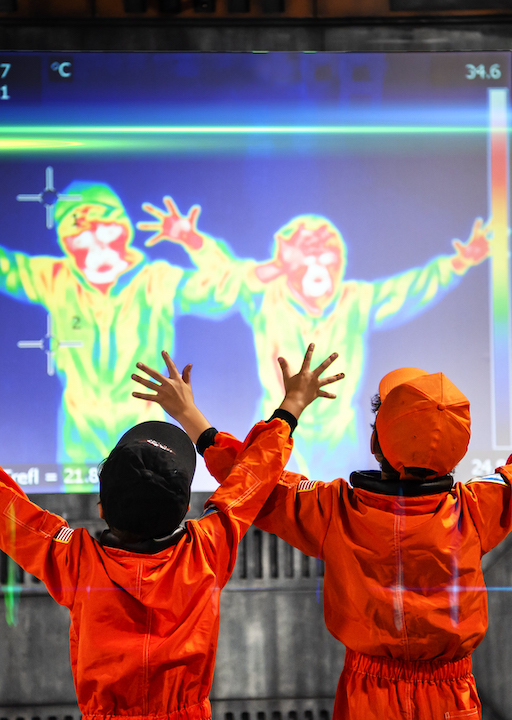 Mission Control needs you
Who wants to be an astronaut? Space is really big and this mission will take you all around it. We're going deep inside the galaxy just like space engineers and astronauts do. Let's help Mission Control blast off together.
Explorer:Space is down on the lower floor and it's filled with fantastic things to see and do. There are exhibits for meteorites and stardust fact finding. Learn about robots and coding. You can even find out what atmospheric pressure does when you blast off into space.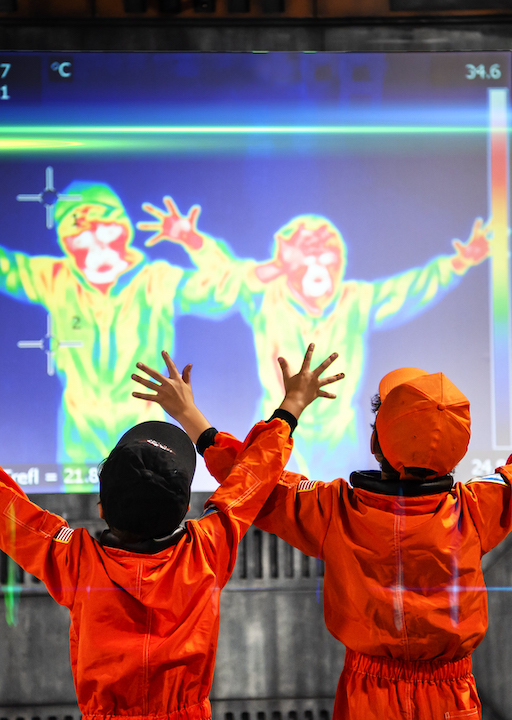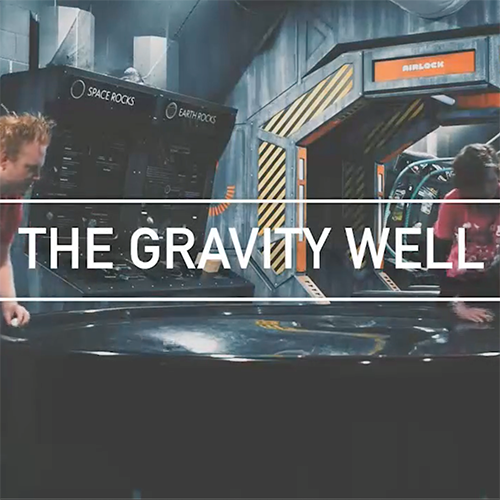 Let's explore the Gravity Well
Ready to bring the gravity well of the Solar System to life? Grab your spaceships everyone. Let's shoot them up into space and see where they land. Let's have a challenge and see whose spaceship lands on a planet first. Who's blasting off next?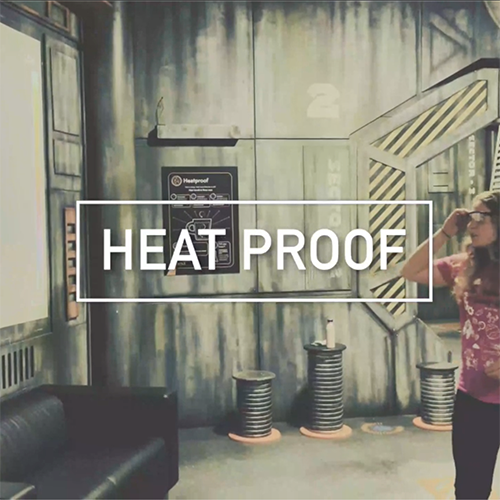 Let's explore Heat Proof
You can feel heat but can you see it? You can with Heat Proof. Discover how heat gives off infrared light that makes amazing colours on the heat wall. You can even make heat and write your name on the floor with it. It's like magic!
Accessibility info
Accessibility information for Explorer:Space
The whole area is accessible for everyone to enjoy. You can have great fun using your senses – all the activities are low down so you can reach them easily. You can touch things and feel them. You can see them and listen to all the noises they make. You can book special sensory backpacks and wheelchairs if you need them too. Ask us for a sensory map to find out where the smelly, dark and loud areas are. If you need to borrow ear defenders, they're in the welcome area, Bio:Space, Science Theatre and Science Live. Down here in the lower floor it's quite dark so your eyes might need a while to get used to it.
If you want to have some quiet time, this is the perfect place. The Recombobulation Room is on the lower floor near to Explorer:Space. It's calm and empty and it's quiet. Just take a seat on the floor and watch the clouds floating on the ceiling.
Need anything to make your day easier? Just ask us, we're here to help.
Read all about accessibility here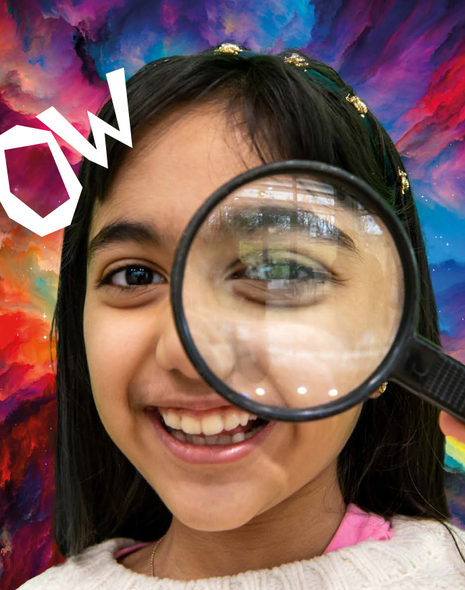 Join the Curiosity Club
Join the Curiosity Club
Spend the next 12 months making new discoveries with an annual membership. Get free entry, discounted tickets to The Planetarium and lots of special extras!
Join us with an annual membership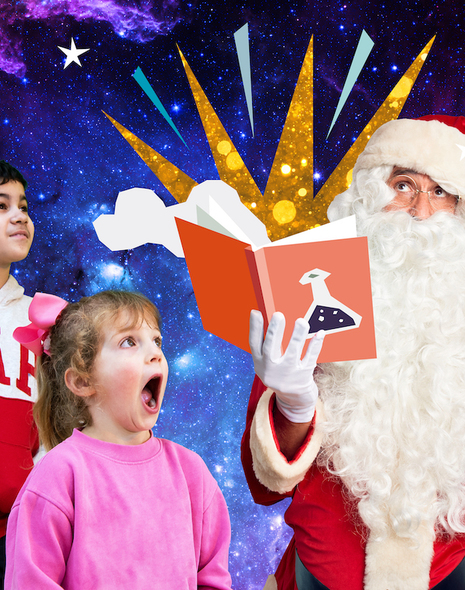 Ready for an unforgettable family adventure this Christmas?
Ready for an unforgettable family adventure this Christmas?
Step into an intergalactic wonderland this festive season. Join Santa in brand new live-action immersive family experience, Cosmic Christmas (limited tickets available). And find out if you've got what it takes to live and work in space with epic Space Station Science activities!
Find out what Christmas adventures are waiting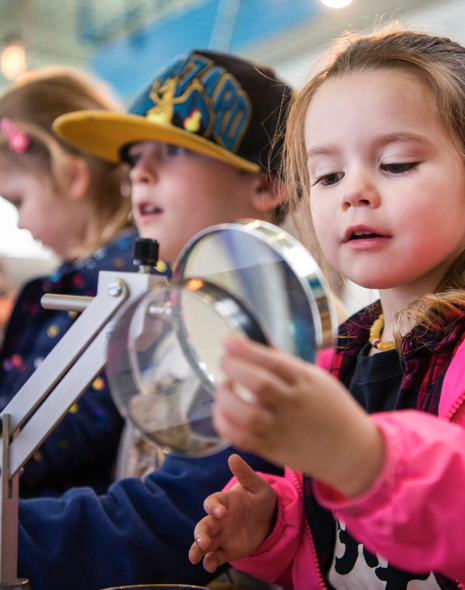 The perfect gift this Christmas
Give the gift of adventure with a Science Centre gift voucher. Vouchers can be spent on lots of things. Why not book a ticket to watch a Planetarium show? Buy a souvenir to remember a fantastic visit. Choose how much you'd like to give and we'll do the rest!
Give the gift of adventure