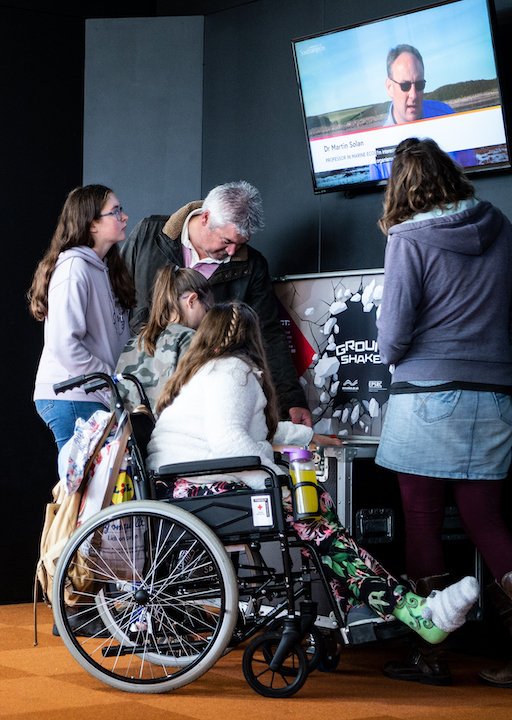 Accessible STEM experiences for everyone
We're on a mission. STEM (science, technology, engineering and maths) is brilliant and we want everyone to enjoy it. We'd love to show everyone how science can improve lives. That's why we're starting right here with our own experience at the Science Centre. 
We decided to break down the barriers to STEM. We've totally transformed our visitor experience to make it easy for all young people and their families to be part of everything we do.  
If you have a health condition or impairment and would like to speak to the team about your accessibility needs, please get in touch.
Get in touch with our team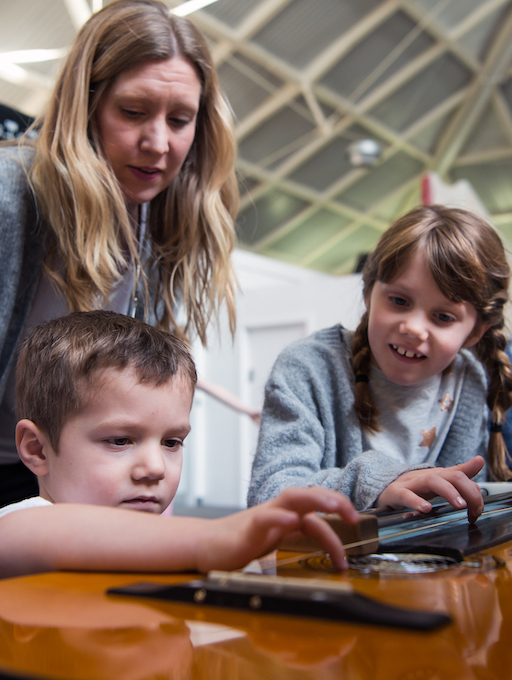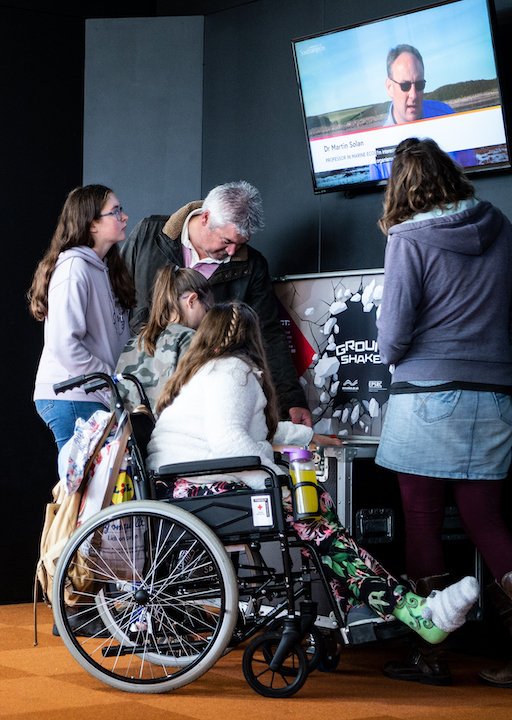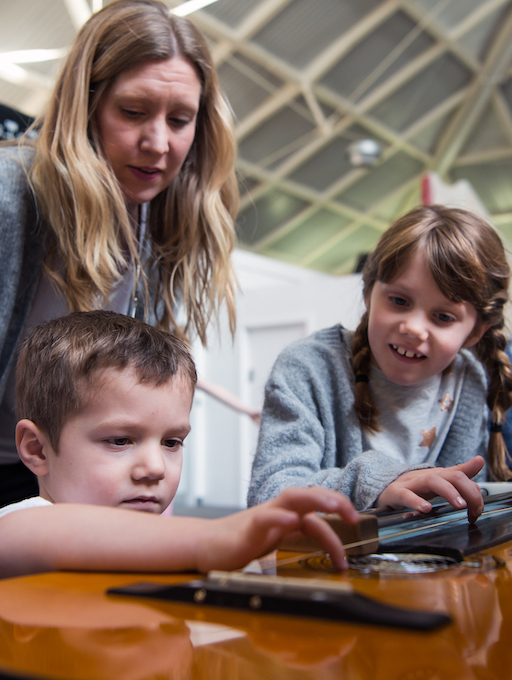 Facilities and support
Here's a quick summary of our facilities. We've got lots more information in our accessibility guides and social stories.
Tickets
If you're a visitor with a disability and you need a carer, personal assistant or essential companion to help you with access during your visit, you can bring them free of charge when you buy a ticket. You'll need to book both your tickets online in advance. When you visit, please bring a document that's on the list on our tickets and membership page to show us.
Parking
We have nine Blue Badge parking spaces near the main visitor entrance. You'll find a short flight of steps or a sloping path to help you get to the entrance. There are more Blue Badge bays at the top of the main car park. They have an access route to the main entrance that's completely flat. If you need any help to get into the Science Centre, please call us on 01962 863 791. We're all here to help.
Lifts and access
The Science Centre is completely open plan. There are doors inside the public areas to access the toilets, the Planetarium, classrooms and Science Theatre. Every floor has a level surface and all the exhibits have lots of space for wheelchairs and pushchairs. There are seats everywhere and a roll-on-roll-off lift that's big enough for a wheelchair and carer/personal assistant.
Assistance dogs
Want to bring your assistance dog? Great – you'll both get very warm welcomes at the Science Centre. Just ask at reception if you need water or poo bags and we will be happy to supply them.
Recombobulation Room
Need some quiet space? Come to the Recombobulation Room. It's a specially designed quiet space – a peaceful sanctuary away from the hustle and bustle of the Science Centre. You'll love this calm, empty, space with hardly any sound and a lovely dimmable light. Sit on the floor and watch the clouds on the ceiling while you relax. You'll find the Recombobulation Room on the lower level next to one of the flights of stairs.
Not-so-busy times
Would you prefer to come to the Science Centre when it's not so busy? The best time is the first hour of the day or between 3pm and 5pm. That's when the building has fewer people in and the shows are less busy. 
Sensory backpacks and ear defenders
We have brilliant sensory support backpacks you can borrow. They come with fiddle toys, ear defenders and a social story. You can book them before you visit. If you'd like to borrow ear defenders, you'll find them in the welcome area, Bio:Space, Science Theatre and Science Live.
Wheelchair loan
Want to borrow a wheelchair for your visit? You can book them in advance from access@winchestersciencecentre.org. They're available on a first-come-first-served basis so it's best to book as early as you can.
Toilets and changing
There is an accessible toilet on both floors and a special Changing Places facility on the lower floor. The Changing Places facility is open 24 hours a day. When we are closed you can still access it through a door outside the building using a radar key.
Planetarium
The Planetarium shows are mostly relaxed environments. Presentations are quiet and calm with low light. You can talk, move around, go in and out and ask questions if you want answers. If you use a wheelchair, there are spaces reserved just for you. The stairs are all light and bright and there are 3D printed models and tactile books. The fulldome film shows have subtitles and there's an induction loop system too. If you need to borrow ear defenders, just ask. We even have British Sign Language days with a friendly interpreter – look out for the special dates.
Exhibitions
All our exhibits are interactive. That means you can enjoy them using your senses. Touch them, watch them, hear them. The exhibits are low down so everyone can reach them. It's darker on the lower floor areas so you might need to wait for your eyes to adjust. If you use sign language, it might be harder to communicate in the dark spaces.
Science Theatre and Science Live
The Science Theatre and Science Live can sometimes have loud noises. We'll tell you before we start and you can borrow ear defenders if you need to. We often have not-so-noisy shows in the Theatre. You can stay near the back so it's easier to leave quickly. We have special British Sign Language days with a friendly interpreter. Look out for the special dates so you don't miss them.
Cafés
The Hub Café on the upper level can be quite noisy on busy days. It's quieter in the Hut Café on the lower floor. You'll find lots of great snacks and drinks in there. All the tables in the Hut Café area are round – perfect if you have a wheelchair or lip read. There are some round tables in the Hub Café too. You'll find a covered outdoor seating area by the Hub Café. That's also a quieter space. Do you have an allergy? Head to our allergy information page to help plan your visit.
Visitors with autism
Before you visit, watch or read our social story so you know what to expect. You can book a sensory backpack for your visit before you come too. It's quieter first thing in the morning and after 3pm. Need a break? Take some time out in the Recombobulation Room. It's calm and quiet with a dimmable light. Sit on the floor and watch the clouds go by on the ceiling while you relax. Autistic visitors don't have to queue when it's busy. Just talk to us when you arrive and we'll help.
D/deaf visitors
The Planetarium has an induction loop – you'll need the T setting. It's best to arrive 10 minutes before your booked slot. That will give us time to test the microphone and find the best seat for you. Our film shows all have subtitles. Look out for our special British Sign Language days when a friendly interpreter signs in the Planetarium, Science Theatre and Science Live. Don't miss them!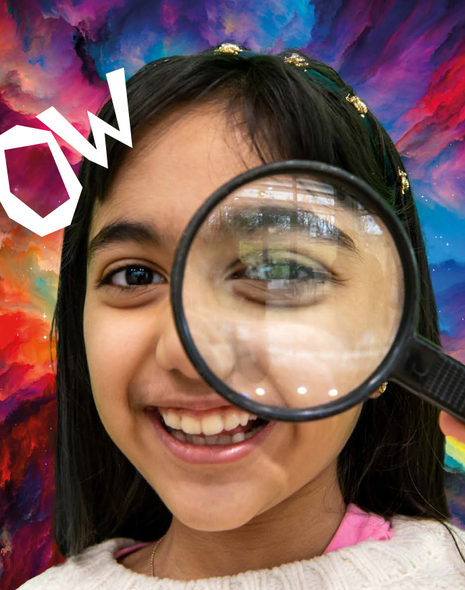 Join the Curiosity Club
Join the Curiosity Club
Spend the next 12 months making new discoveries with an annual membership. Get free entry, discounted tickets to The Planetarium and lots of special extras!
Join us with an annual membership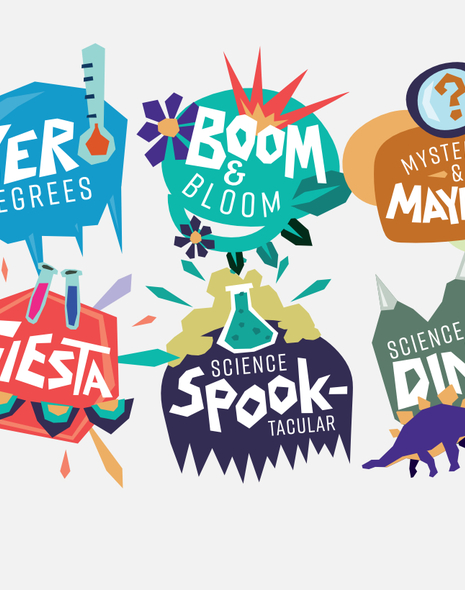 Explosive fun in 2023
Explosive fun in 2023
Daytimes will be fun-filled with six brand-new seasonal events, one for every school holiday. Experience all the thrills of the Science Centre's awesome hands-on exhibits, live shows and demos plus extra activities - all included in your admission!
Plan your year of adventure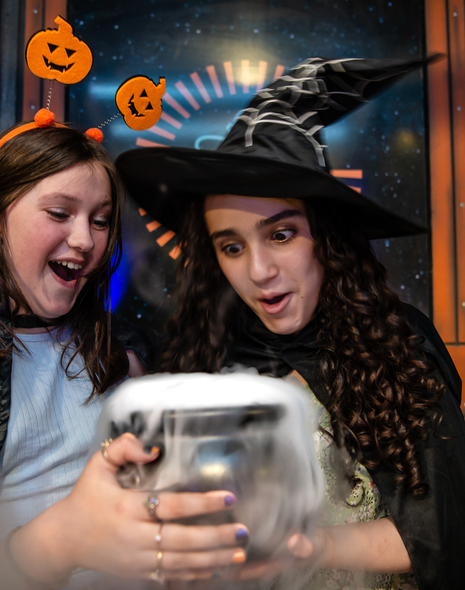 Awesome autumn!
Who's up for some fiendishly fun science? At Science Spooktacular we are! It's trick or treat season and we're pulling out all the stops to make this one full of science treats! As well as all the usual Science Centre fun, there'll be even more on offer to excite all ages – all included with admission.
Find out what's going on