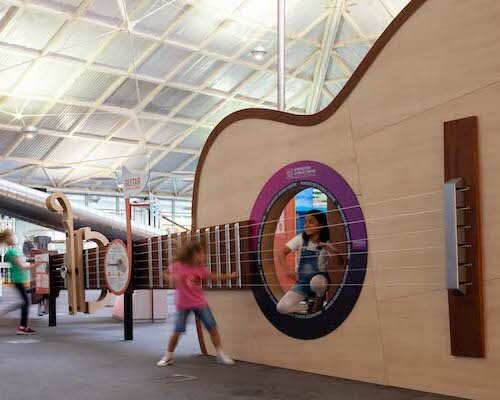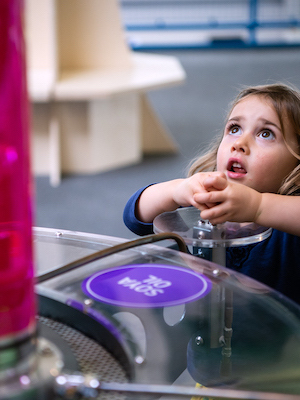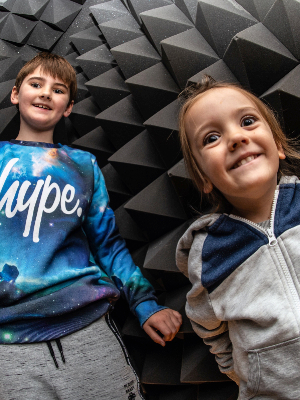 Hear why science sounds amazing
Ready to go on an adventure through sound? There's lots to enjoy and explore in the sound, hearing and vibration exhibition. You can climb into a massive guitar and feel it vibrate when people pluck the strings. Experience the acoustics of a sonic rocket. Make sounds in ginormous echo tubes. Get right inside a giant ear and see how it works. You can even join the rescue crew to save Humphrey the Humpback Whale.
Does science sound like fun to you? Let's find out.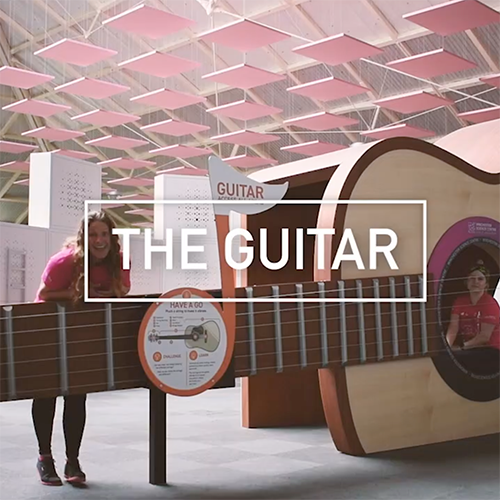 Let's explore the Giant Guitar
Is this the biggest guitar in Europe? It's 10 metres long and 3 metres high so it probably is. The strings are made from sailing winches and spearfishing line. It has to be tuned to keep the sound just right. Come to the sound, hearing and vibration exhibition and hear all about it.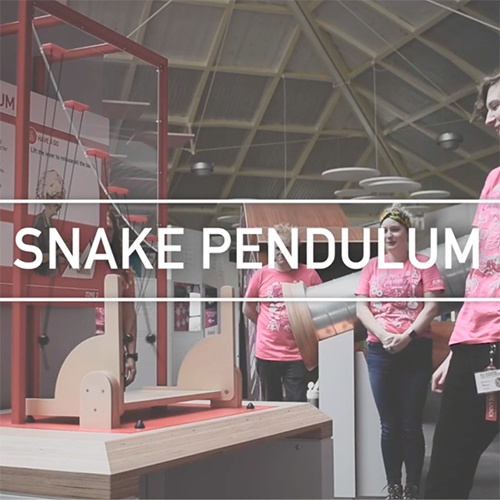 Let's explore the Snake Pendulum
The big science spectacles like the Giant Guitar and the Sonic Rocket are really amazing, but there's lots of mini adventures to have fun with too. You'll love the Snake Pendulum. You can actually make your own animal orchestra just like our Inspirers do. Let's try it.
Accessibility info
Accessibility info for the sound, hearing and vibration exhibition
Everything in the sound, hearing and vibration exhibition is interactive. Experience the exhibits with your senses. Touch them, see them and feel them – they're low down and easy to reach. You can book a sensory backpack or wheelchair if you like too.
Don't like noisy, smelly or dark places? No problem – our special sensory map will help. You can use ear defenders to keep the noise down, just borrow some from the welcome area, Bio:Space, Science Theatre and Science Live.
The Hub café is near the sound, hearing and vibration exhibiton. It can be a bit noisy sometimes but The Hut café on the lower floor is quieter. If you lip read or use a wheelchair you might prefer the round tables there too.
If you need anything to make your day super special, just ask us.
Read all about accessibility here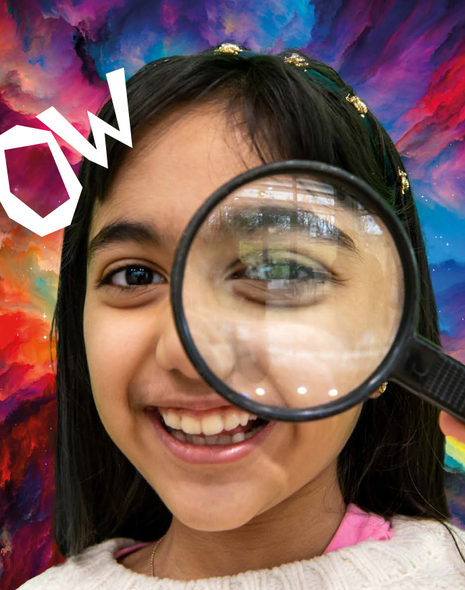 Join the Curiosity Club
Join the Curiosity Club
Spend the next 12 months making new discoveries with an annual membership. Get free entry, discounted tickets to The Planetarium and lots of special extras!
Join us with an annual membership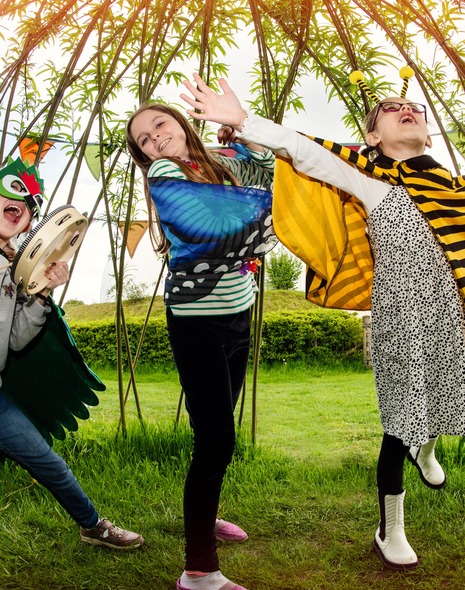 Blast into summer!
Blast into summer!
Let's get the summer started with a bang – literally – with Fiesta, an exciting mini children's festival of curiosity! Free with general admission this summer. As well as all the usual Science Centre indoor fun, join us as we adventure outside. Enjoy festival tents, mini stages and live science all set against the stunning backdrop of the South Downs National Park.
Find out what's waiting for you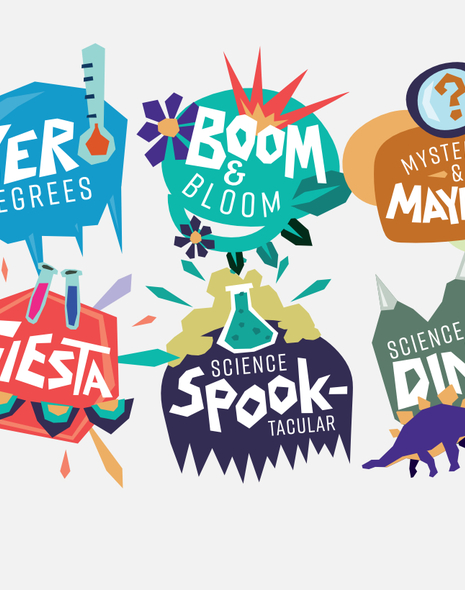 Explosive fun in 2023
Daytimes will be fun-filled with six brand-new seasonal events, one for every school holiday. Experience all the thrills of the Science Centre's awesome hands-on exhibits, live shows and demos plus extra activities - all included in your admission!
Plan your year of adventure