Science Dino-mite
Dates:
27th November to 16th January 2022
Weekends and school holidays excluding 24 to 27 December
Location:
Science Theatre
Tickets:
Included with admission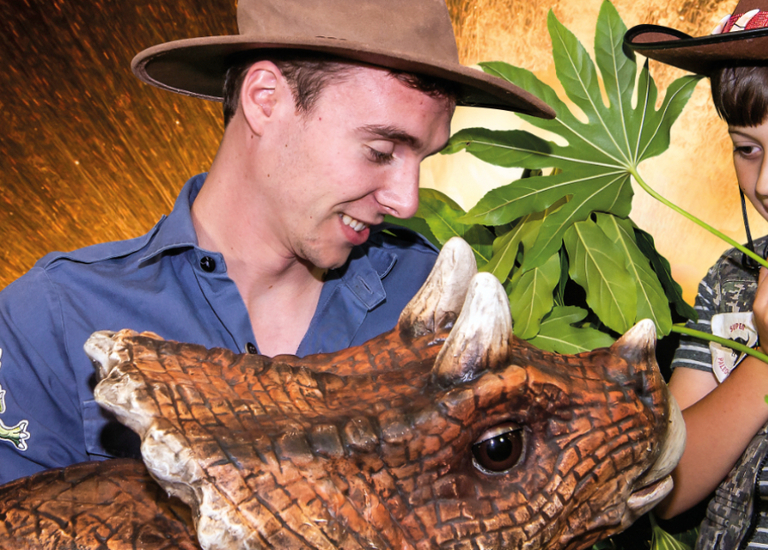 Enjoy the sights, sounds and science of Christmas past...way past.
Get set to enjoy a roar-cus festive season. It's going to be filled with T-riffic fun, dino-mite demos and a special guest appearance from Santa himself (4th to 23rd December).
Our friendly dino rangers need help from budding investigators to explore the differences between the types of dinosaurs that once roamed the Earth. Can you help? There'll be lots of fun audience participation in this roar-some interactive show. You'll be amazed as a brand-new species of dinosaur evolves right before your eyes. There will also be roar-some dino-mite experiments that will have you right on the edge of your seat. Are you ready?
Because it's Christmas, Santa will be swapping his red coat for a lab coat once again. Between 4th and 23rd December, he'll be delving into the mysteries of Christmas in the prehistoric age. Come and join the fun!
Accessibility information for Science Dino-mite
The Science Theatre is accessible so everyone can enjoy all the fun. Sometimes there will be loud noises, but we'll tell you about them before the show starts. If you want to wear ear defenders, you can borrow them from us before the show starts. If you feel nervous in a show, you can stay near the back and leave quickly if you need to.
Sensitive to loud noises? There's a not-so-noisy show just for you at 3.30pm.
On Sunday, 19th December, a British Sign Language interpreter will be signing during the 11:30am and 2:30pm shows. Please get in touch with our Accessibility team to reserve a seat near the front for these shows.
Get in touch with our accessibility team
Showtimes
10:30am
11:30am
12:30pm
1:30pm
2:30pm
3:30pm (not so noisy)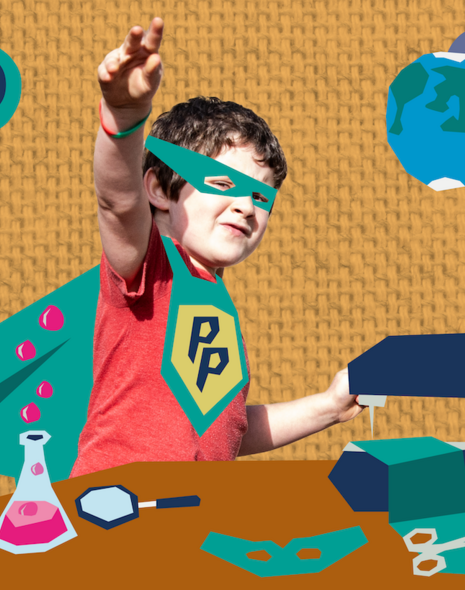 Ready for some spring adventures?
Our 20 years of science wow celebrations continue this March. New free Planet Protectors science show. Two spectacular Planetarium shows. Nature activities. Hands on interactive exhibits. And more!
Find out what spring adventures are waiting