Astronaut
Dates:
9th July to 11th September 2022
Weekends and school holidays
Tickets:
£4 plus general admission
What does it take to be a part of the most exciting journey that humans have ever been on? Let's find out what it takes to become an Astronaut!
Astronaut is a subtitled film show.
Join Chad, a test astronaut, and discover everything that space can throw at him. Experience a rocket launch from inside his body. Wow! Explore the amazing worlds of inner and outer space. And float around the International Space Station with him.
Accessibility information for Astronaut
The Planetarium is accessible so everyone can have a special experience here. Planetarium shows are unusual and exciting experiences. All our shows are relaxed and fun with calm presentations. We call them 'chatterbox shows'. If you want to call out, ask questions or swap ideas with your group about what you can see, go right ahead.
It's not super dark and you can move around, go out and come back in if you like. If you have a wheelchair, we have spaces for you to sit with seats for your family and friends. The stairs have lights to make them easy to see.
We also have an induction loop. Sensitive to loud noises? You can borrow ear defenders from us before the show starts.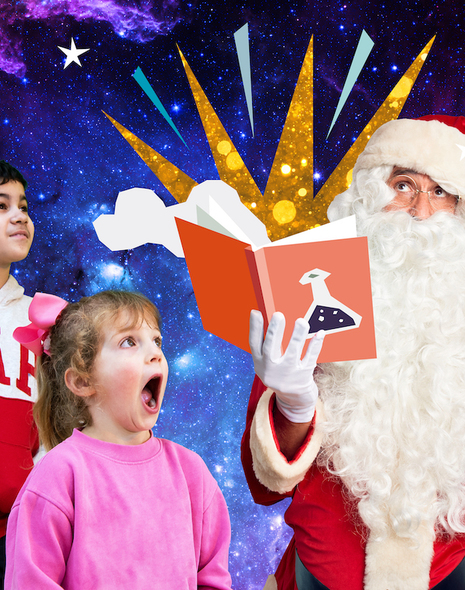 Ready for an unforgettable family adventure this Christmas?
Step into an intergalactic wonderland this festive season. Join Santa in immersive family experience, Cosmic Christmas. Find out if you've got what it takes to live and work in space with Space Station Science activities. Be wowed by epic live science. And so much more!
Find out what Christmas adventures are waiting