Rainbows, Beavers and Squirrels Badge Nights
Dates:
Wednesday 7th June 2023
Other dates available
Tickets:
Child £10; Leaders free
What's on
Rainbows, Beavers and Squirrels Badge Nights
Come and earn your curiosity badge at an exclusive after-hours event.
Is your group ready to explore science, engineering and space? Get hands-on with fun interactive exhibits. Play the huge 10-metre long guitar. Learn some British Sign Language. Delve into the mysteries of space flight. And so much more.
For even more wow, there'll be a live Planetarium show for everyone to enjoy. Fly through the stars in an unforgettable space adventure. Blast into space and discover more about our amazing solar system.
Your Badge Nights ticket includes:
Live Planetarium show
A fun activity sheet for every child to help them explore the Science Centre. It will challenge them to think like a scientist and an engineer.
A Curiosity Badge for every child to take home
Hands-on fun across two floors of interactive exhibits that will help your group with their science, engineering and space badges.
A tasty snack and a drink.

Accessibility information for Badge Nights
All uniformed groups are very welcome to come to a Badge Night. We stagger the session times so every age group gets a fantastic experience. All our exhibits are interactive. That means you can enjoy them using your senses. Touch them, watch them, hear them. The exhibits are low down so everyone can reach them.
Be aware that sometimes there will be loud noises in the science show, but we'll tell you about them before the show starts. If you want to wear ear defenders, you can borrow them from us before the show starts. If you feel nervous in a show, you can stay near the back and leave quickly if you need to.
If your group has SEND needs, we can help you create a really magical experience just for them. Just talk to our accessibility team – we're here to help.
Contact our accessibility team
Showtimes
5pm to 6:30pm: Rainbows, Beavers and Squirrels, live Planetarium show at 5:15pm
6pm to 8pm: Brownies and Cubs, live Planetarium show at 6:15pm
7pm to 9pm: Guides and Scouts, live Planetarium show at 7:15pm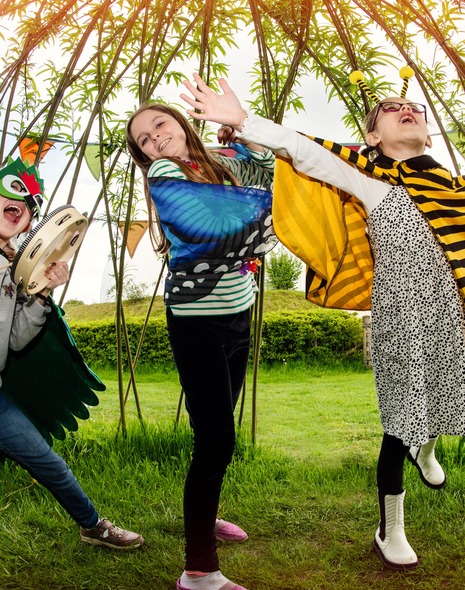 Blast into summer!
Let's get the summer started with a bang – literally – with Fiesta, an exciting mini children's festival of curiosity! Free with general admission this summer. As well as all the usual Science Centre indoor fun, join us as we adventure outside. Enjoy festival tents, mini stages and live science all set against the stunning backdrop of the South Downs National Park.
Find out what's waiting for you