Polaris
Dates:
27th November to 16th January 2022
Weekends and school holidays
Tickets:
£3.50 plus general admission
There's fun for the whole family with Polaris, the Space Submarine and the Mystery of the Polar Night. It's a 360° subtitled fulldome film filled with space discoveries and sci-fi jokes for adults and children – everyone will enjoy it.
Join Vladimir the polar bear and James the penguin on their quest to find out why their homes have such long nights in winter. Vladimir's inventive genius and James' understanding of the scientific method will take them beyond the Earth to study the planet. See how they compare it to others in our Solar System as part of their investigation. Vladimir and James are strangers at first, but become great friends along the way.
Younger children will love the characters and the adventure they go on. Older children will enjoy following the science. There are even jokes for the adults – look out for some classic sci-fi film references.
Polaris, the Space Submarine and the Mystery of the Polar Night has won the Audience Choice award at three different European planetarium festivals. It's also been named Best Popular Science Fulldome Show. It was made by a French producer with an English soundtrack and is a fantastic film.
Accessibility information for Polaris
The Planetarium is accessible so everyone can have a special experience here. Planetarium shows are unusual and exciting experiences. All our shows are relaxed and fun with calm presentations. We call them 'chatterbox shows'. If you want to call out, ask questions or swap ideas with your group about what you can see, go right ahead.
It's not super dark and you can move around, go out and come back in if you like. If you have a wheelchair, we have spaces for you to sit with seats for your family and friends. The stairs have lights to make them easy to see.
Polaris is subittled film show. We also have an induction loop. Sensitive to loud noises? You can borrow ear defenders from us before the show starts.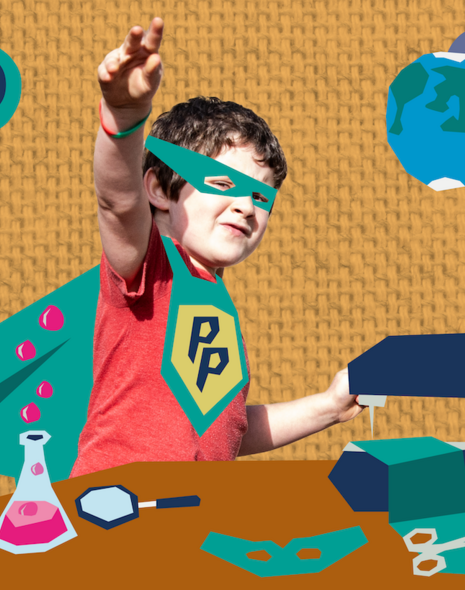 Ready for some spring adventures?
Our 20 years of science wow celebrations continue this March. New free Planet Protectors science show. Two spectacular Planetarium shows. Nature activities. Hands on interactive exhibits. And more!
Find out what spring adventures are waiting