Ice Worlds
Dates:
28th January to 12th March 2023
Weekends and school holidays
Tickets:
£4 plus general admission
Are you ready to blast off on a tour of the icy landscapes of the Solar System? Have you ever explored the polar regions right here on Earth? Well now you can!
Ice Worlds is a subtitled documentary-style film show.
Come and join us on a journey to explore the Ice Worlds. Let's find out how ice has sculpted and transformed the Solar System, including right here on Earth.

It has never been clearer that Earth has an ever-changing global climate. So, let's travel to the ice worlds of our planet - the Arctic and Antarctic - to find out more. What ecosystems exist and thrive there? How are their survival connected to our own?

And let's not stop on our own planet. Beyond Earth, there are a whole host of Ice Worlds to explore. How does ice shape their landscapes? Let's find out together in Ice Worlds.
Accessibility information for Ice Worlds
The Planetarium is accessible so everyone can have a special experience here. Planetarium shows are unusual and exciting experiences. All our shows are relaxed and fun with calm presentations. We call them 'chatterbox shows'. If you want to call out, ask questions or swap ideas with your group about what you can see, go right ahead.
It's not super dark and you can move around, go out and come back in if you like. If you have a wheelchair, we have spaces for you to sit with seats for your family and friends. The stairs have lights to make them easy to see.
We also have an induction loop. Sensitive to loud noises? You can borrow ear defenders from us before the show starts.
Showtimes
28th January to 20th February
10am
-
25th February to 12th March
11am
2:15pm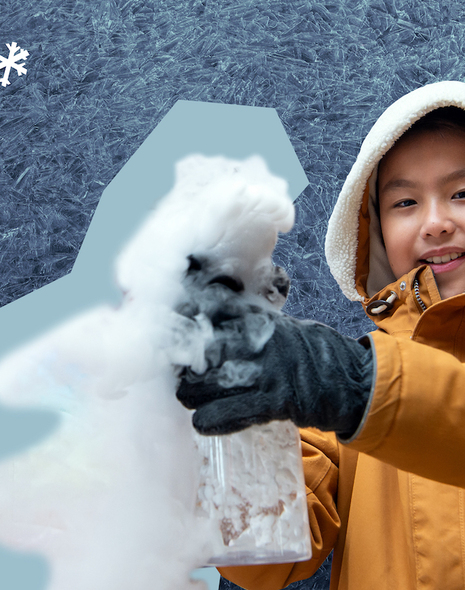 Warm up this winter!
Melt away the winter chills with some explosive action at Zero Degrees! As well as all the usual Science Centre fun, there'll be even more on offer to excite all ages, inlcuding a free sneak peek inside the Planetarium. From 28th January to 20th February, inlcuding February half term.
Find out what's waiting for you