Our purpose
At Wonderseekers, we strive to remove social, cultural and intellectual barriers to inspire and engage all children in science, particularly those with a disability or impairment, so that we might raise children's aspirations and confidence, promote diversity and inclusion, and overcome inequality within the STEM sector.
By sparking and harnessing children's curiosity in science, and by removing barriers to engagement, we believe we can give children the confidence, ambition and freedom to improve their own lives, the lives of others and ultimately life on Earth.
We specialise in communicating science to children through 'WOW!' experiences that are fun, inclusive, immersive, interactive and accessible. We reach out to children in innovative ways through our Science Centre, in schools, communities and online, and love to work collaboratively with children, industry and academic partners, charities and individuals to have the greatest impact. Evaluation helps us to measure our success and inform our future development.
The Charity was formally known as Winchester Science Centre and only became Wonderseekers in October 2022.
Find out more about our Charity's strategy, governance and achievements over the past year by downloading our latest annual report.
Meet our Patron, Megan McCubbin
BBC Springwatch presenter and zoologist, Megan McCubbin, has joined the Wonderseekers team as Charity Patron.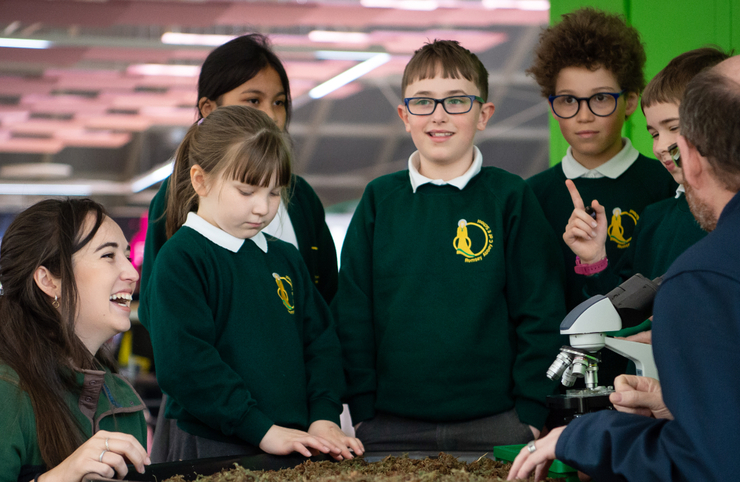 Our funders and supporters
"Science and discovery centres have a critically important role to play in engaging more young people with life-changing science and technology. Our Trustees are delighted to support Winchester Science Centre with their vision to inspire and empower young people, especially those who have previously had limited access to science." 
Philippa Charles - Director, Garfield Weston Foundation
We would like to take this opportunity to say thank you to the following organisations for the incredible support they have given:
Acoustic 24
Acoustic Arts
Airbus
ASDC
Biffa Award
Designs for Lighting
Ecophon
Enterprise M3 LEP
Garfield Weston Foundation
Hampshire County Council / IAC Acoustics
Kirby Laing
NI
O'Sullivan Family Charitable Trust
Steel Charitable Trust
Sustainable Acoustics
The Goldsmiths' Company
The Ogden Trust
University of Southampton
University of Winchester
Winchester City Council
Private donors